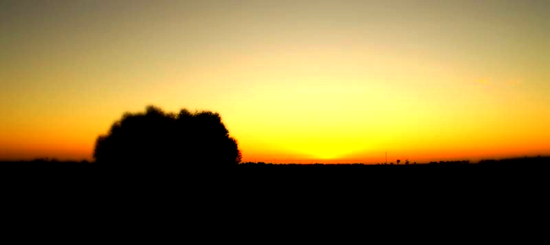 Two thousand ten's gone... and the year of the rabbit has finally begun. Aside from being a symbol of sexuality, bunny also stands for innocence and rebirth, so I am hoping for a peaceful and prolific twenty-eleven for us all.
The Pacific Breeze is proud to be present in eight out nine issues of the KaBlogs' Journal last year, so amidst the extremely challenging demands of the Australian poultry farming these days I obliged myself to come up with this column for the KBJ's January 2011 edition. Start the year right, they say; I hope this will count.
The Oceania, as it always does, welcomed the New Year before the rest of the world did. But Nick- our kablog in New Zealand
is currently in the Philippines
and enjoying his 'foodie to-eat list' especially the
potato salad
prepared by his mother-in-law last Christmas. So I've read nothing from a Filipino blogger who does suppose to be celebrating the New Year ahead of us all.
Mr. Beancounter, our kablog in Queensland, Australia hasn't updated his blog since the 21st of December 2010. His last post was about her daughter celebrating her birthday with a beautiful,
Filipino-inspired cake design
. I hope Mr. Beancounter is safe and has celebrated the New Year in the thick of the episodes of heavy downpour and severe flooding in Queensland during the final week of 2010.
The Chook-minder's Quill was inactive in 2010, and to be back in the blogosphere during the rule of the rabbit comes next to his aim of achieving the Australian citizenship. The chicken farmer was a bit worried, though, because he had seen Father Christmas roaming around summery Adelaide and its suburbs with his winter clothes on. As a concerned fan, he wrote
an open letter to Santa Claus
a day before Christmas.
Aside from creating a
'group' for the KaBlogs' Journal
in Facebook, CM- our kablog in Palau made every effort to publish
his year-end post
in The Dungeon and he got several funny interpretations form his blogger friends.
Two thousand ten's gone... and the year of the rabbit has finally begun. Certainly, for every OFW who's currently in the Philippines this means that the holiday is over, time to pack things up, head to NAIA and back to work soon. I hope that it was a time well-spent with the family and close friends.
To those who are travelling, have a safe and pleasant trip... Manigong Bagong Taon sa ating lahat!
► Read RJ's previous articles here.